勇ISAMU Kyokushin Courageous Rashguard
Best price quality ratio
Unique products
Designed for you
Overwhelmingly good
Information
勇ISAMU Kyokushin Courageous Rashguard Short Sleeve
Exclusive Isamu Design!
Not all rashguards are equal. The Isamu rashguards shine through their quality, fit and durability. Designed for superior performance, comfort and many training sessions, the Isamu Rash Guards are manufactured with the best technology and materials.
The Isamu Rashguard uses Isamu exclusive high performance moisture regulating agent. This keeps the muscles warm for the best sports performance.
Technical Specifications Isamu Courageous Rash Guard:
 - Optimized with Isamu's high performance fabric for optimum comfort and flexibility.
- The design is completely sublimed and will not fade during washing or training.
- The Isamu Rash Guard protects you from cuts, abrasions, and also has a hygienic function against bacteria and fungi.
- Keep the body dry and the muscles warm, for maximum sports performance.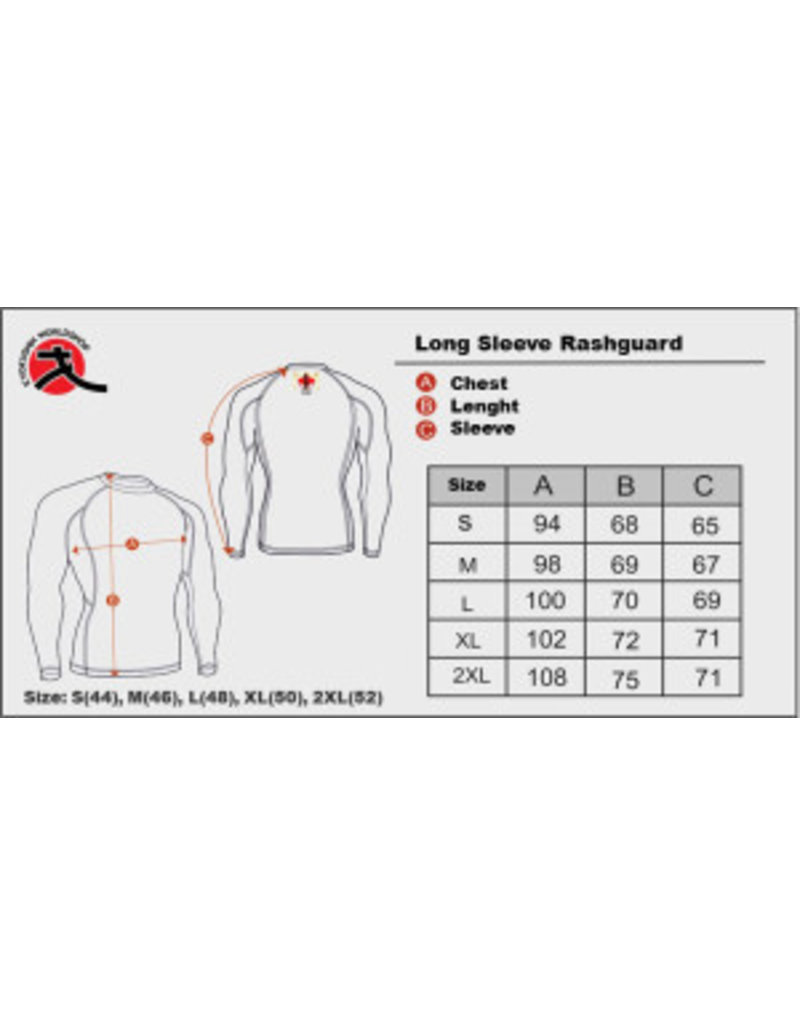 Reviews
No reviews found
Read or write a review