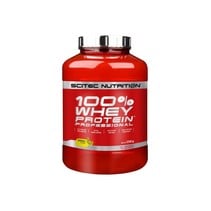 €51,90
Unit price : €49,70 / Piece
In stock
€15,99
Unit price : €15,99 / Piece
Out of stock
CUSTOM MADE EMBROIDERY

THE BEST SERVICE FOR OUR CUSTOMERS

WORLDWIDE (EXPRESS) DELIVERY
Fitness products

Budoworldshop is an online platform compiled with high-quality martial arts products, but can also be found in our range of fitness products. The composition originated from years of experience within the industry, in order to be able to put together the best fitness products. Budoworldshop is working 24/7 on optimizing the fitness articles and the range of the highest quality fitness products.
Fitness nutrition

VITAMIN, MINERALS AND ENERGY

Here you will find the vitamins your body needs to make muscle mass in a healthy way. With the vitamins and minerals from Scitec you keep the proportions in your body ideal for achieving results. The best fitness supplements should always be accompanied by enough vitamins and minerals to keep your body in top shape.
WEIGHT GAIN & MASS INCREASE

In this category you will find the best weight gainers from Scitec. Scitec Nutrition spends a lot of time improving its products. This makes the products more effective and you are sure that you take the best supplements. Many of Scitec's weight gainers not only help generate mass, but are also supplements to promote muscle recovery.
If you want to gain weight, then it is wise to turn to supplements. That way you can keep your finger on the pulse when you arrive and you do not have to change your normal diet very much. The supplements can best be taken between meals, so you spread your food intake throughout the day.
WEIGHT LOSS & FAT BURNING

In this category of Scitec products you will find the most complete range of nutritional supplements that help you with weight loss and fat burning. Various supplements ranging from carnitine with a fat-burning formula to multi-vectors that burn your stubborn fat and give you energy. Scitec invests a lot of time and energy in improving its products. The goal is to offer the best sports nutrition for fitness.
The range of dietary supplements from Scitic goes beyond building muscle supplements. In this category, for example, the supplements that help you lose weight and burn fat. For example, carnitine contains many supplements. Carnitine is an amino acid that plays a role in fat burning and therefore the energy production of the body. Carnitine has the big advantage that it helps both to improve your performance, but also helps to burn your body fat.
MUSCLE RECOVERY & BODY BUILDING

To be able to exercise efficiently and to get enough nutrients, you need the best fitness supplements as a fanatic athlete. You can find these supplements at Budoworldshop. On this page you will find the best amino acids (including BCAA powder for muscle recovery and muscle building). In addition, you will find the best proteins to make protein shakes with. Here you can also buy the best protein shakes to boost your sports results and book results!
STRENGTH INCREASE & MUSCLE GROWTH

Here you can buy the best creatine to give your muscles strength and let your workout be as intense as possible. In addition, you will find additional fitness supplements to stimulate your muscle growth and realize strength growth. Scitec Nutrition is working on improving its products day in and day out. The products are therefore always optimized to realize the best fitness supplements for you. For example, Scitec Nutrition has the most efficient fitness shakes to perform your strength training.
Budoworldshop Fitness products!