CUSTOM MADE EMBROIDERY

THE BEST SERVICE FOR OUR CUSTOMERS

WORLDWIDE (EXPRESS) DELIVERY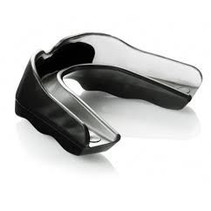 €13,-
Unit price : €13,00 / Piece
In stock
Martial arts protection

Budoworldshop is an online platform compiled with high-quality martial arts products, including our martial arts protection. The composition originated from years of experience within the industry, in order to offer the best martial arts protection. Budoworldshop is working 24/7 on optimizing the martial arts articles of our protection range.
These martial arts protection products offer you safety while training martial arts or budo sports. Because of our space range of protection, there is something for everyone!
Why martial arts protection?

Protection within the martial arts is indispensable. It is necessary within every branch of self-defense sports. Training and exercises are aimed at developing an effective system and technique to defuse the opponent. Due to this nature of self-defense, in many cases it is necessary to wear good protection during training and some competitions. In order to enjoy the sports for a long time, it is wise not to cut back on martial arts protection.