The history of karate in the Netherlands by André ter Veer
Best price quality ratio
Unique products
Designed for you
Overwhelmingly good
Information
Karate in the Netherlands written by André ter Veer
Also curious how karate originated in the Netherlands? A book has now been published by MakotoPress that tells the story of the pioneers. A story told by the founders themselves. Read how kyokushin, shotokan, wado, kempo, gojukai and gojuryu made their entrance in the Netherlands and Belgium from 1960. Read how sports karate managed to bring the styles together and how competition karate developed further.

Hardcover edition ( limited edition ), lots of new photo material and 20 interviews with the founders of Dutch karate, 350 pages about the introduction of Eastern martial arts in the Netherlands around 1900, judo as a predecessor of Dutch karate, the history of the style groups, personal histories, rivalries, conflicts and cooperation, organizations that are founded and then disappear, the rise of karate as a competitive sport, the introduction of taekwondo and kobudo, the place of budo within the Dutch martial arts, and the emergence of full contact and kickboxing from the karate.
Karatedo
Every culture, every society has developed its own methods of survival in the midst of its hostile environment, and no doubt the need for survival and self-defense has been at the origin of the perfecting of combat strategies in Asian martial traditions. That's how karate started. In the course of time karate has undergone a development, making it extremely well suited for education and personal development. It is also very fun and challenging to do.

From 1987 to 2003, the foundation provided karate lessons at a number of locations in Amsterdam under the name Makoto. Although the classes were well attended, it was no longer possible to combine them with other activities. The increasing workload at the KBN's national Teacher Training Program in particular played a role in this. At the moment the focus of karate activities is on publishing publications. The book Tradition in Motion: The history of karate in the Netherlands was published as the first major publication in December 2017. The second major publication will be the book From Samurai to Sony: The Many Faces of Japan (320 p.) in December 2020. Both books are published by MakotoPress.
The history of karate in the Netherlands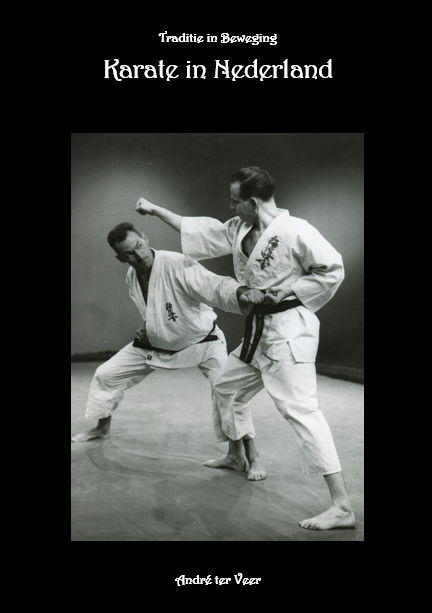 Product specifications
Language: Dutch
Edition: hardcover 1st edition on high quality paper (limited edition)
Release date: December 2017
Reviews
No reviews found
Read or write a review